Where Music and Imagination Meet
Thank you for your interest in piano lessons! If you are looking for some pretty fun, unique, and exciting Piano
Lessons, you are in the right place!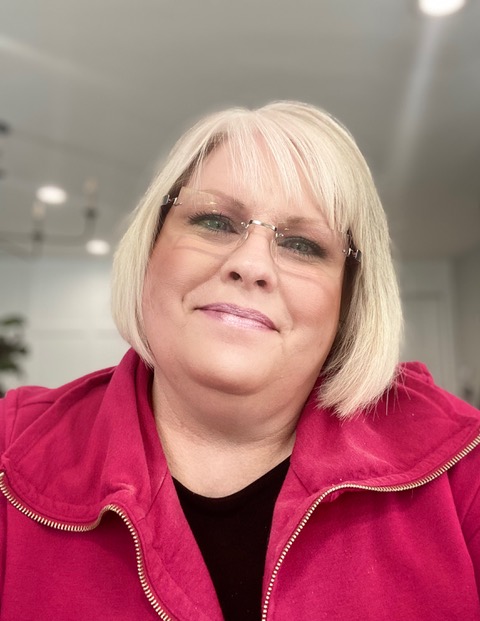 Teaching Method
My piano students enjoy my playful approach to learning. I have a clear long-term vision for my students and provide them with the step-by-step instruction that nurtures a feeling of success.
Balance is important to me. I blend traditional teaching with technology, I mix playfulness with practice, and I carefully balance my lessons to cover:
reading skill development
listening skills
composition and improvisation
chords and lead sheets
technique development
written theory homework
pieces in a variety of styles
The Pianos
I provide three different pianos in my studio: a Kawai baby grand and two Yamaha Clavinova digital pianos. The first instrument encourages students to listen to the nuance and emotion that can be heard on a quality acoustic piano. All studio instruments encourage the development of proper technique. In addition to the baby grand, the two digital pianos help in daily lessons, and allow for fun engagement with the creative sounds and back tracks they provide. All instruments are properly maintained and tuned to ensure optimal function.
What Makes Marie's Piano Studio Different
Innovative teaching approach focused learning technique, theory, music history, music terms and performance.

A unique approach to fluently read notes in eight weeks and sight-read at a two year level.

Independent musicianship encouraged to increase self-confidence in music and other areas of life.

Multiple techniques provide a balanced and thorough musical education.

Provides a wide variety of musical styles to learn and experiment with.

Recital performances, both formal and informal, including our annual eight piano ensemble monster concert 

that provide opportunities to develop friendships, work together and build confidence that only performing provides.

Exciting incentives to keep students interested and motivated.

We have a TON of fun!
Philosophy
A wise man once said, "Writing about music is like dancing about architecture." When I try to explain my philosophy, I often find myself thinking about the intangible way music makes people feel. As a piano teacher, this is what's important to me—that my students experience music, and enjoy it. I believe that music should be fun. If nothing else, I want my students to enjoy playing the piano.
Tyler Liddiard
I can't possibly say all the good things about Marie in this review! She is such an amazing woman with decades of experience and a passion and skill for teaching kids to play the piano. Students of any skill level will excel with Marie. She gets to know her students incredibly well and is an excellent mentor. Every activity, exercise, and recital is designed to be fun and educational at Marie's Piano Studio. You learn to practice hard and learn everything there is to know about music, but most importantly, you learn to love it! I took lessons with Marie for 10 years and I'm so glad that I did! Marie changed my life for the better.
Emma Sullivan
I've been with Marie as my piano teacher for years and it's completely worth it. She is an excellent teacher and her teaching techniques and strategies are very effective. In eight years, she got me from playing with only my right pointer finger to playing advanced classical pieces from well-known composers. She is very kind and sweet, while stern with her teaching, which can be helpful when you're struggling with a song. I highly recommend Marie as a piano teacher.
Juliana Bullen
Marie is an outstanding piano teacher! She dedicates her entire life to her students. She provides a unique experience where students get to collaborate with other students at their own level during each lesson, yet also receive one-on-one instruction. Throughout the year, she hosts amazing and fun-themed recitals that are a blast for the kids to perform in. She is also great at motivating students to practice in a low-stress environment. Along with great instruction, Marie truly loves and cares for each of her students. If you're looking for a piano teacher in the Salt Lake area, look no further and go to Marie!
Rebecca Brown Wright
As a former piano teacher, I have been very impressed with Marie's studio. Through a unique lesson setup, her students get more focused time on piano instruction, theory, technique, and more than I think is possible with any other studio.
Not only that, Marie is very good about creating ensemble opportunities for her students, both within her lessons and for recitals. This helps them very quickly learn timing and rhythm, important foundations for music that can often be missed with beginning students who don't have these opportunities.
Marie, herself, is a sweet and loving teacher who creates a warm and welcoming environment for her students. She has helped my daughter develop both her musical abilities and self-confidence. In three years, my daughter has never complained about going to lessons with Marie.
Kristalyn Jenkins
Great instruction, very interactive and keeps kids' interest in and education of music with iPod music theory games, TA's, and music camps that include everything from drum rhythms to musical time periods and styles of music.
Michelle
Nobody cares about their students as much as Marie does. I took piano for 13 years, and my last four were with Marie. The three wonderful teachers I took from before her still didn't alleviate practice anxiety in the same way that Marie can. She makes piano lessons fun and has countless motivational programs. She gives her students opportunities to perform and shine. I earned my 4th gold cup in Federation under her instruction. Marie is like a second mom, even years after taking lessons from her. Her student teachers are fantastic too.
Alison Green
I have been with Marie for six years and my sister for two. And from those years I have seen how dedicated she is. She works so hard so we can all have the opportunity to be great pianists. I would highly recommend it.
Marie has 33 years of experience teaching piano to children and offers insightful and creative piano lessons from her beautiful home-based studio. To register your child or to add your name to the studio wait list, click below.
Happy Playing!